Description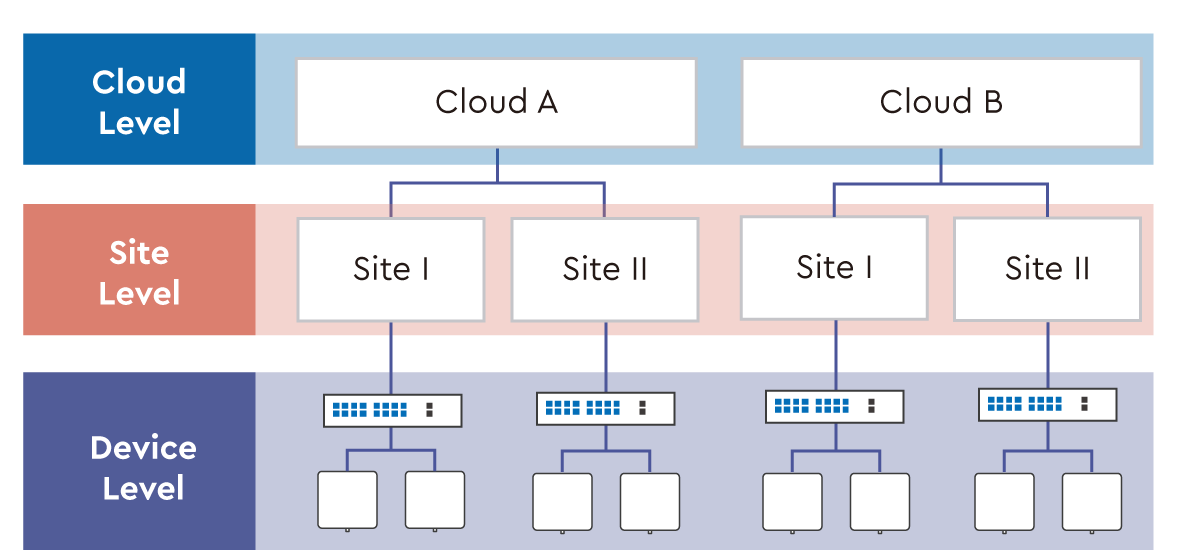 Multi-Site, Multi-Level Management
ecCLOUD simplifies the task of device deployment, management and monitoring of hosting a network at a single site or multiple sites across different geographical locations. ecCLOUD also provides scalable network management, enabling service providers to scale the deployment after initial deployment. Furthermore, ecCLOUD enables service providers to create multiple administrator accounts with differentiated privileges, increasing management security.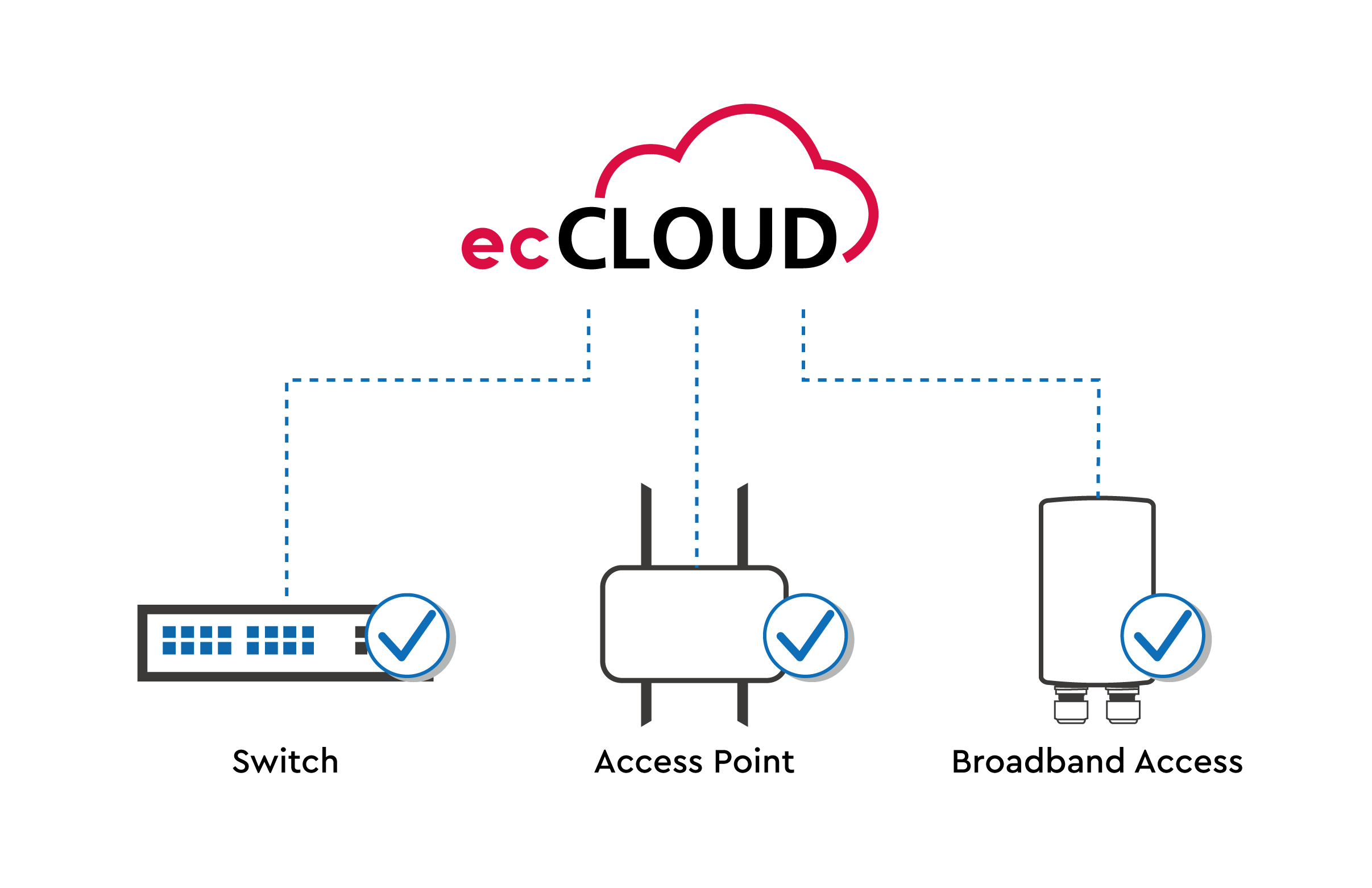 Centralized Device Management
Manage all of your wired and wireless networks from anywhere using the intuitive user interface and enabling intelligent network management. Features such as automatic provisioning aim to reduce initial deployment complexities. Network administrators can also easily monitor devices in distributed sites or branch offices using the integrated map-based view, pushing configuration templates when necessary and collecting network statistics real time.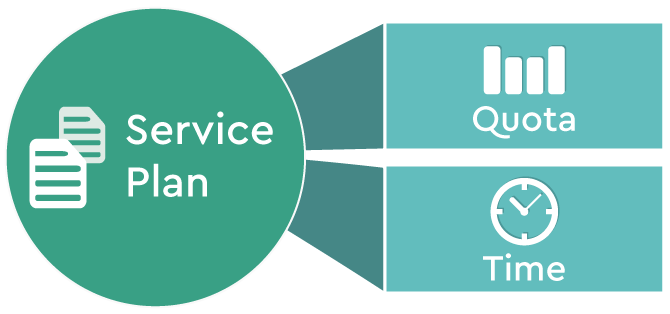 Service Plan by Volume & Time
ecCLOUD provides authentication, authorization, accounting (AAA), security, guest access management. The built-in account database allows you to create accounts on demand with a service plan. Multiple service plans can be enabled to create a tiered Wi-Fi service with different usage quotas, times, and numbers of devices per account. In this way, you can limit the network usage of each account to avoid abuse of network resources.
SSID-based Custom Captive Portal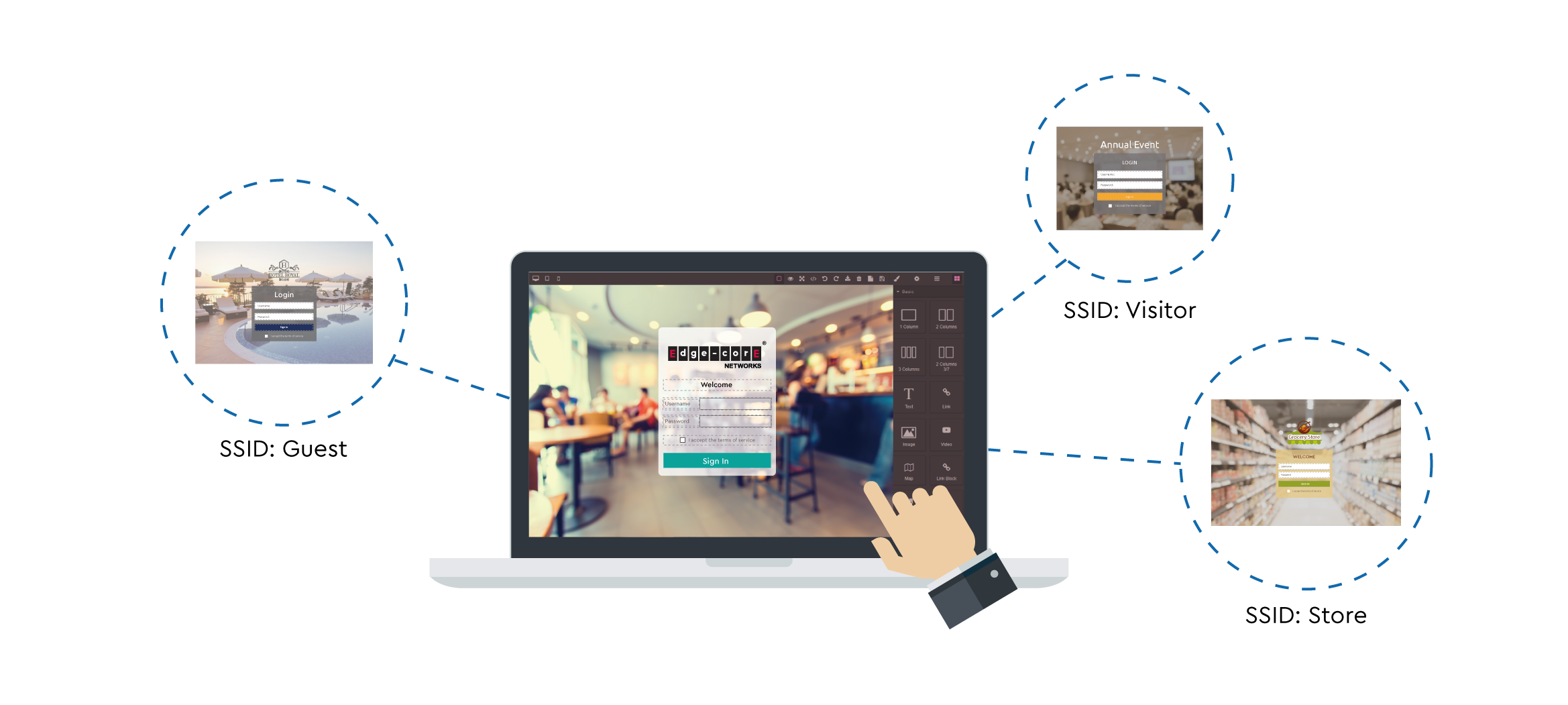 Customized Captive Portals can benefit your network much more than you can imagine. ecCLOUD supports captive portal, or splash page, network administrators can quickly enable unique Wi-Fi login pages per SSID. Each login page is fully customizable to show unique branding or advertisements. With the built-in captive portal editor, you can drag and drop modules to easily craft your captive portal even if you're unfamiliar with coding.
Smart indoor location solution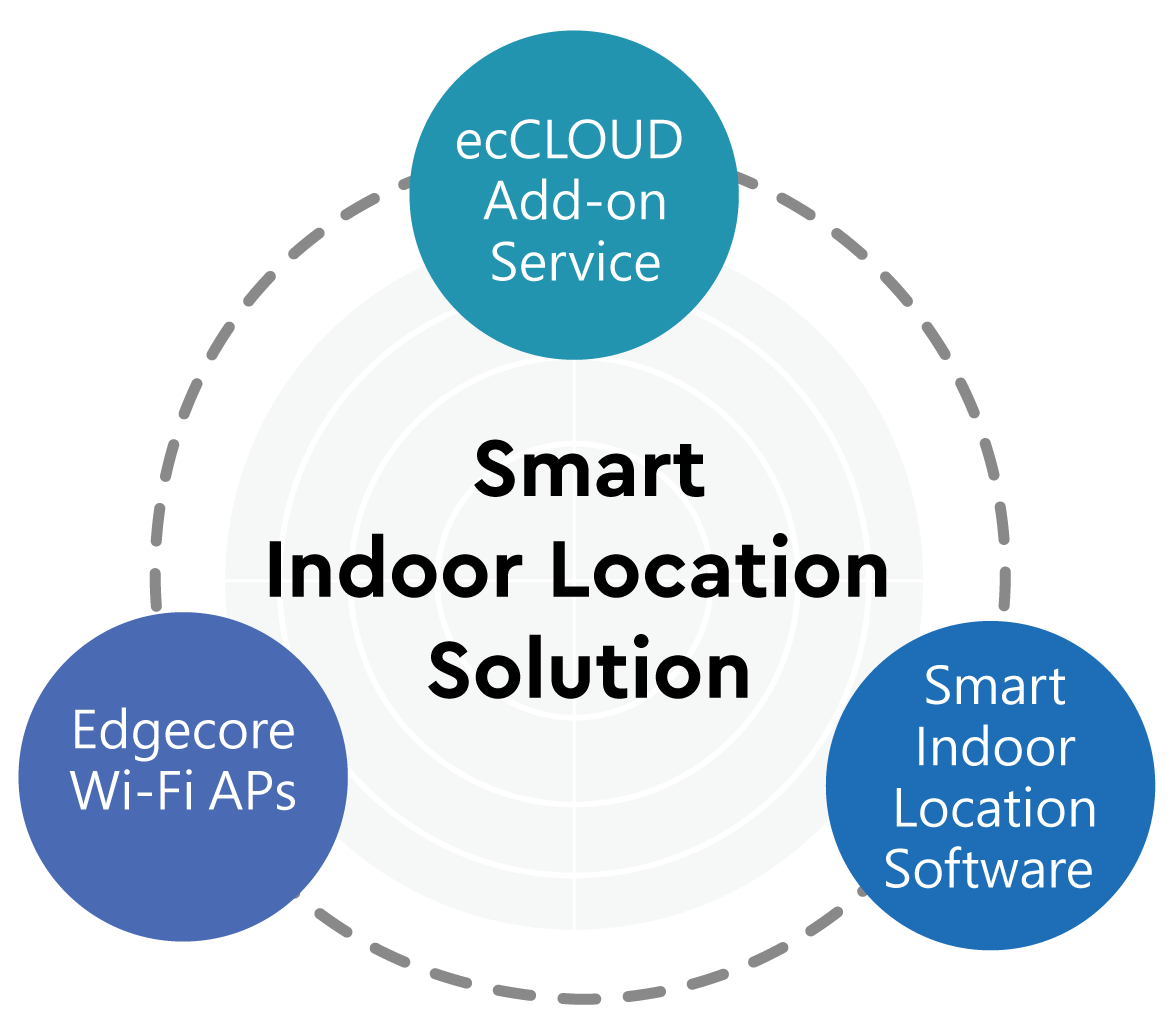 1-Minute Fast Action
List contacts with tracing targets
List traffic hot zone
List peak time venues
List visitor footprint and location records
List footprints of specified individuals
Stay Up-to-Date
Daily hot zone and peak time analysis report
Daily footprint analysis report by employee/visitor/defined object
Daily device activities report
Fast to Deploy, Reenergize Your Existing Wi-Fi Investment
Compared with existing Wi-Fi-based indoor location systems on the market, the Smart Indoor Location Solution has the unique advantage of high integration. It covers Wi-Fi access points (APs), a cloud-based management platform, and a smart indoor positioning system. By optimizing location data through Wi-Fi AP wireless signals, integrating with the cloud-based management platform, and performing accurate data labeling and analysis, the solution helps companies from different sectors to easily adapt the smart indoor location system to meet the various location management needs.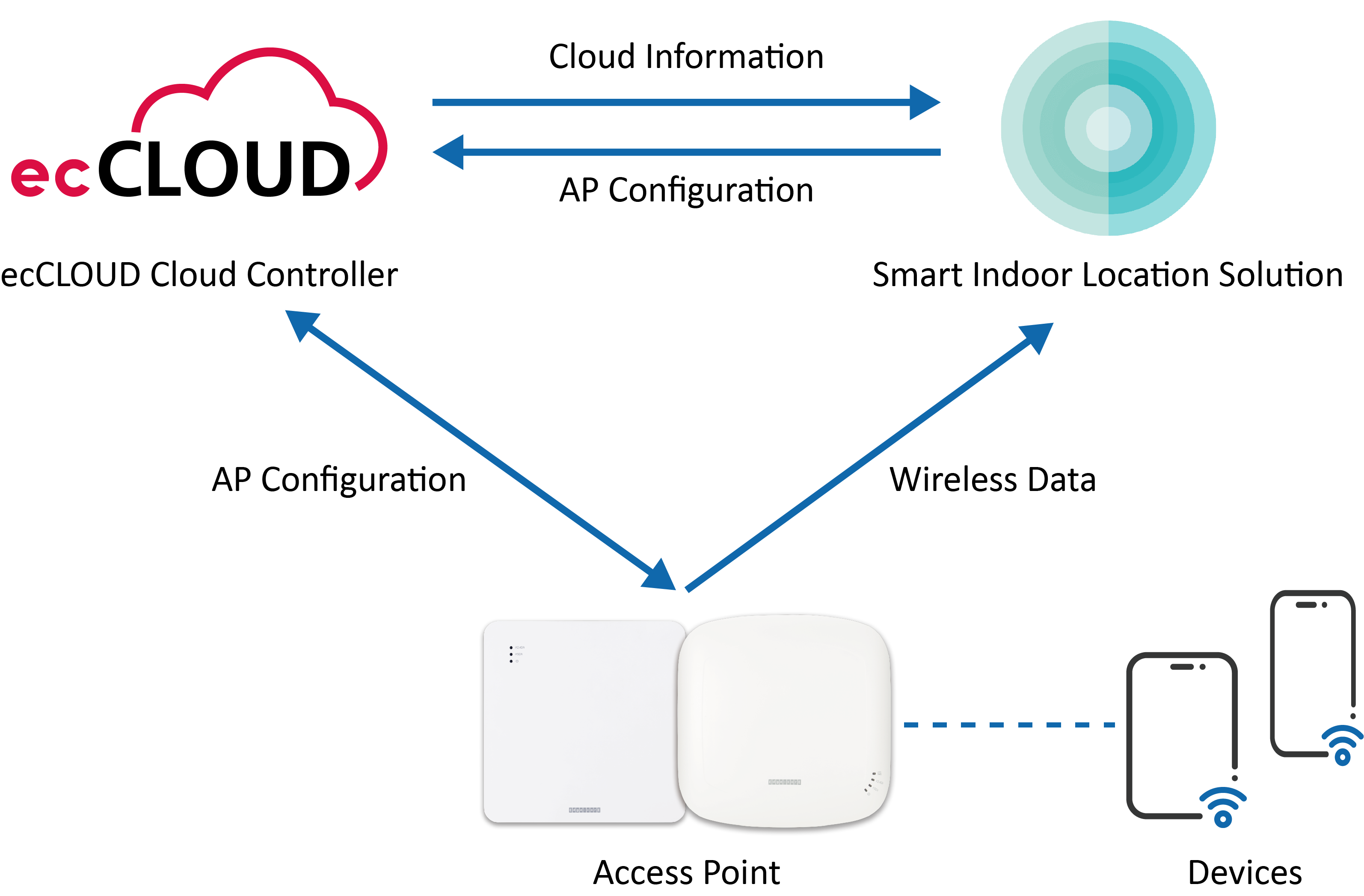 Real-Time Location Data Collecting & Analysis
Combined with Edgecore's leading data labelling and analysis system and a real-time dashboard, managers can track and monitor objects, taking immediate actions in response to events. The Smart Indoor Location Solution can be applied to personnel management, entry-exit management, visitor flow analysis and statistics, allowing businesses to monitor guest attendance, track visitor footprints, identify high-traffic areas and footprint trends, and receive abnormal event notifications.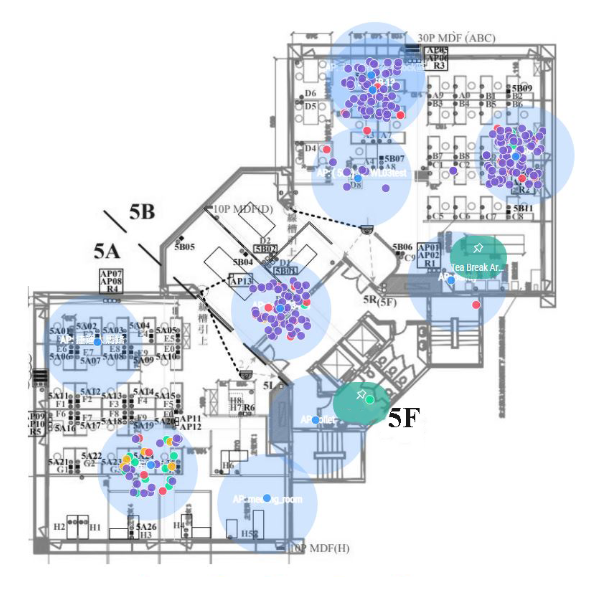 Customized Registration Portal
The registration portal can be easily customized. Smart Indoor Location Solution supports a customized registration portal with the logo, messages, and identity value, etc., network administrators can quickly enable a unique registration page for users and start to collect data for management.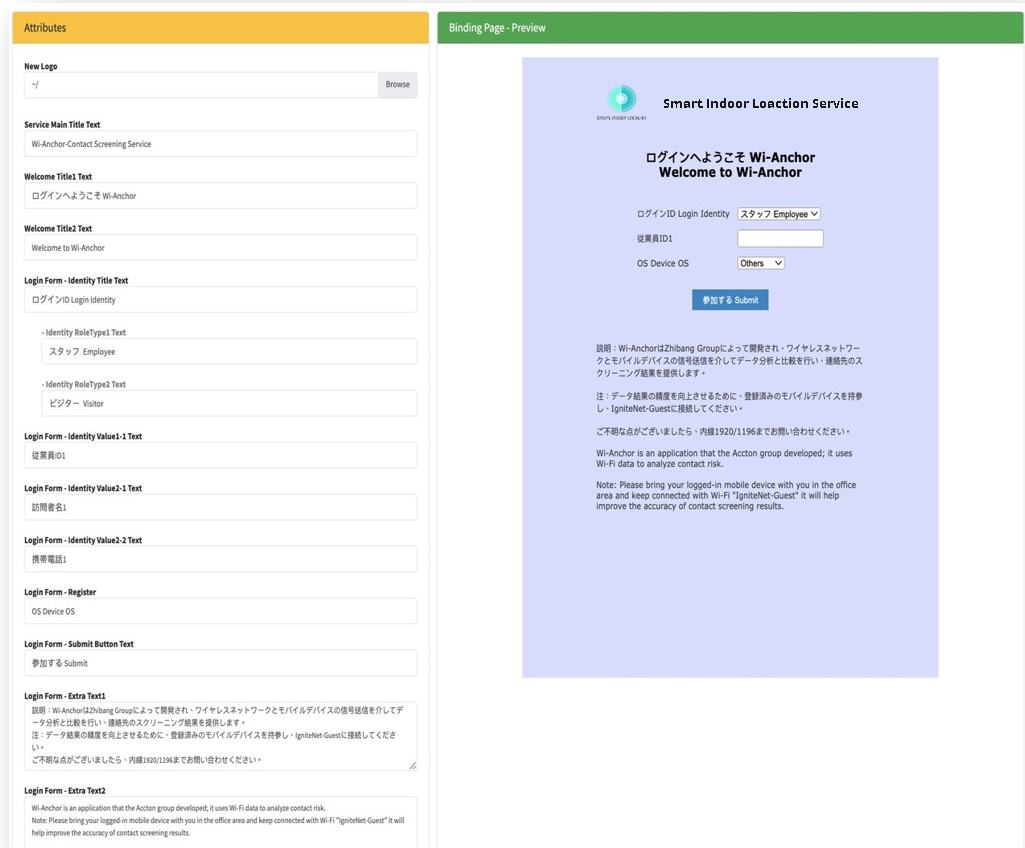 Use Cases
Track Visitor Footprints To Increase Venue Safety
Personnel access control
Visitor/vendor footprint management
Rental property management
Locate Risky Footprints for Taking Immediate Action
Contact tracing for Pandemic
Visitor identification in public spaces
Emergency evacuation and disaster response positioning
Analyze Real-time Traffic Flows to Improve Management Efficiency
Power/air conditioning/elevator usage adjustment
Manpower planning and deployment
Logs, Reports & Monitoring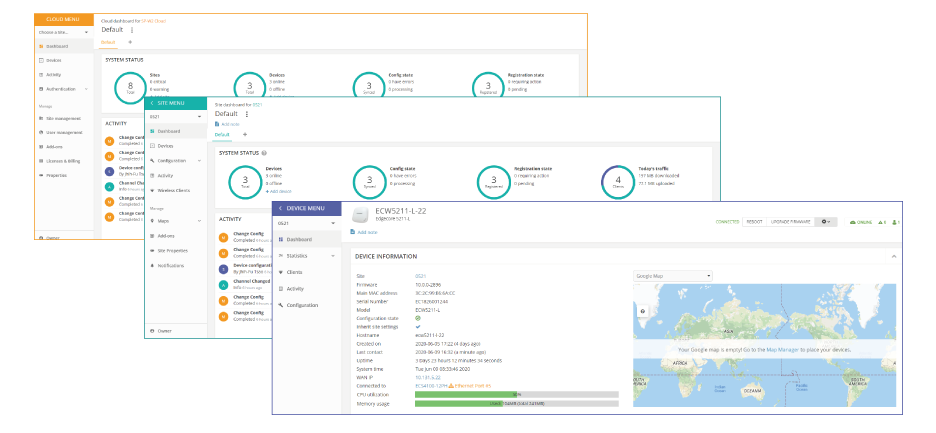 ecCLOUD offers logs & reports from its monitoring interface, including service devices status, real-time client list with traffic usage, uptime, and association SSID, etc. ecCLOUD supports instant notification of alerts for the issues in your IT operations environment, allowing the administrator to rapidly identify problem causes and minimize service disruptions, increasing customer satisfaction, and protecting revenue.
The Customizable ecCLOUD-VPC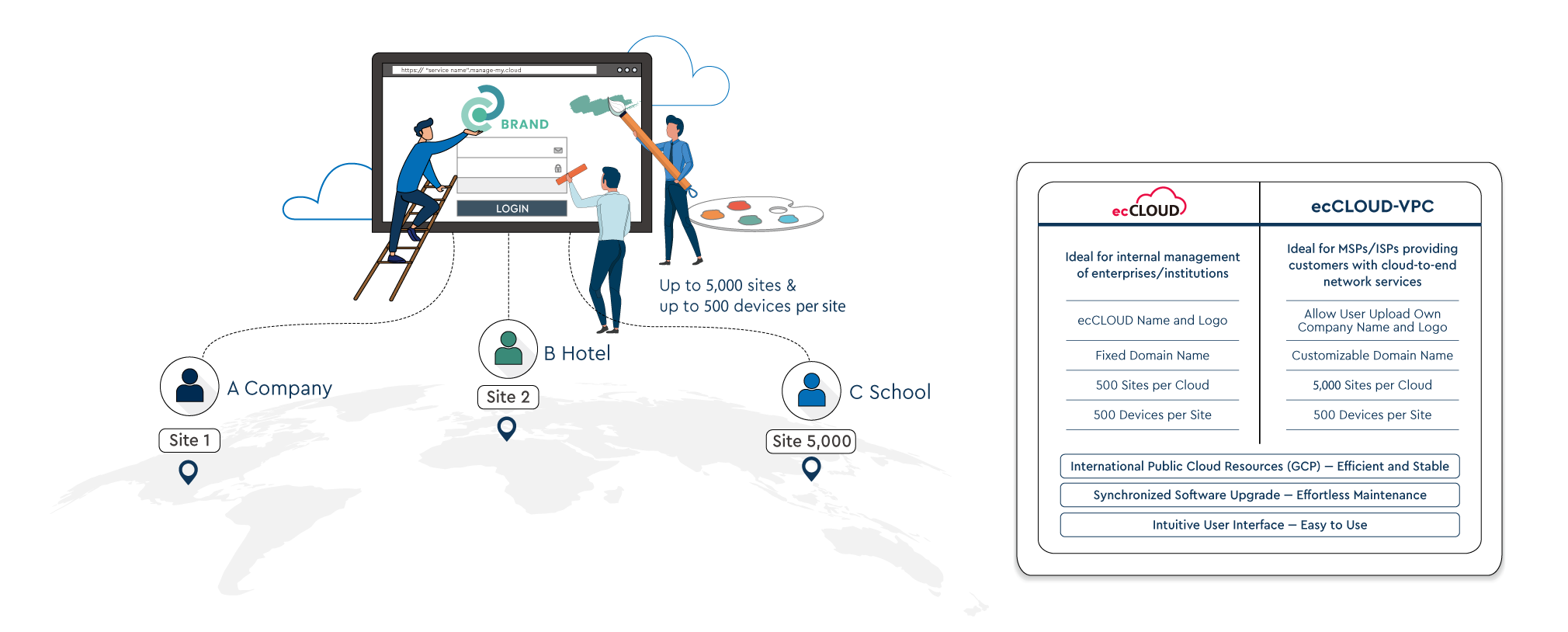 ecCLOUD-VPC not only inherits the powerful functions of ecCLOUD, but is also equipped with additional customization capabilities. With the customizability, ecCLOUD-VPC allows the cloud owner to fully customize the logo, colors, and styles of the cloud UI, which helps to cultivate and retain customer loyalty by maintaining a unified brand image and representing their business domain in all customer communications.