Aircraft Telematics Data
Telematics for Aviation and Ground Services
Collect telematics data from crafts to a portable system and then send it back to the command and control centre across the world
Case Study-BillionM500-aircraft-telematics-data
APPLICATION
Stable & secure connectivity for a portable system
CHALLENGE
Always-on connectivity in one single communication device used worldwide
SOLUTION
Rugged Industrial VPN Router-Billion M500
MARKET
Aircraft / In-Vehicle
A Military Department in Europe needs to collect telematics data from crafts to a portable system and then send it back to the command and control centers worldwide.
---
The portable system collects encrypted data at various locations. Devices will be carried to many places, even in harsh environments. The limited space of the portable system cannot integrate many communication devices inside.
---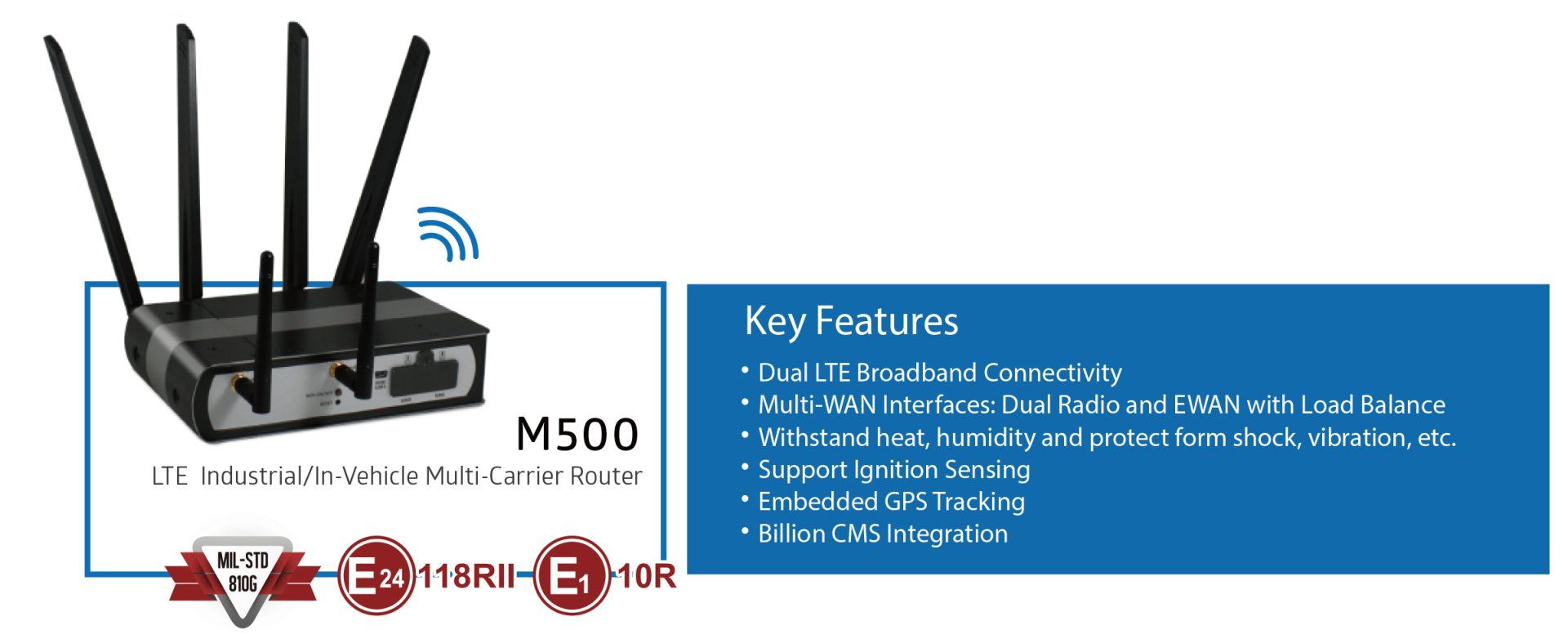 How Billion Solution Helped 
Billion M500 enclosed in the metal casing is ruggedly designed, enabling strict and rich connectivity. A single unit of the Billion M500 can cover LTE frequency bands in most countries. Dual SIM slots could be used for subscribing to two different operators. The Billion M500 can use one network as a redundancy or use both networks simultaneously for load balancing. Vibration-resistant is proven by Military-810G testing. The stable, secure, and agile features of the Billion M500 enhance operational effectiveness.
---
Conclusion
Communication connectivity for military applications is crucial. It's not for normal users. Stable, secure, and agile features are essential. Backup resilience avoids single points of failure. The Billion M500 with portable, vibration-resistant, supports multiple LTE frequencies and provides secure information delivery.